Hotel Minerva - Siena
43.324545

,

11.331735
79US$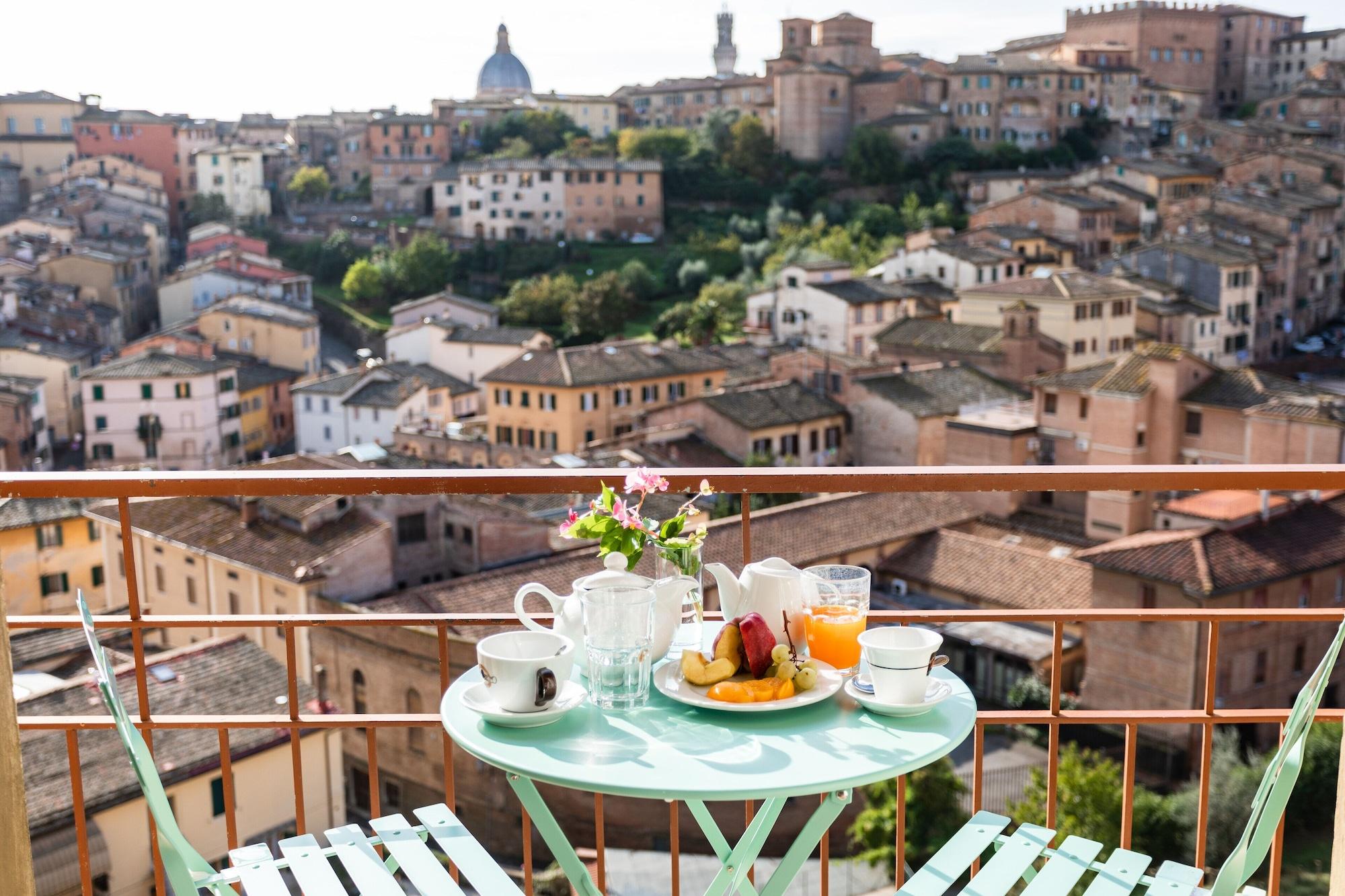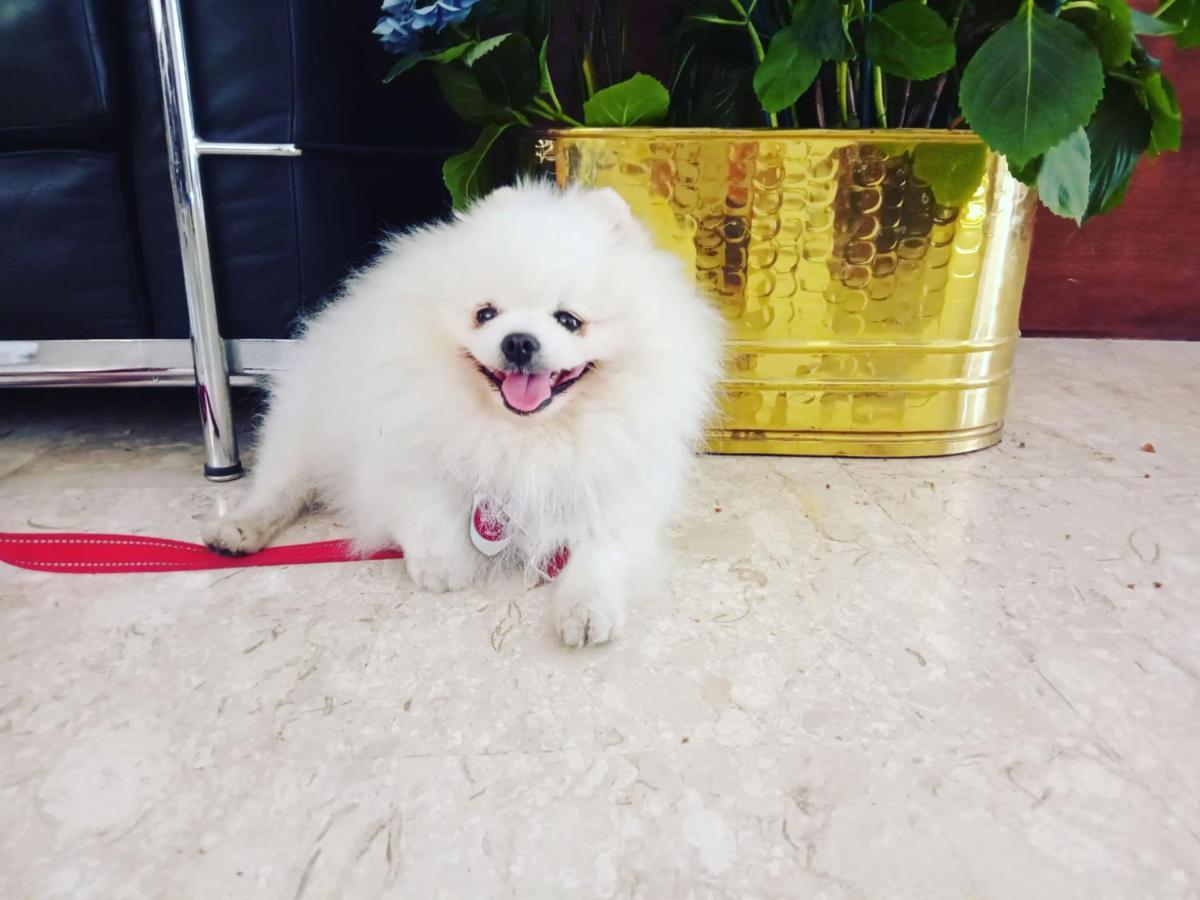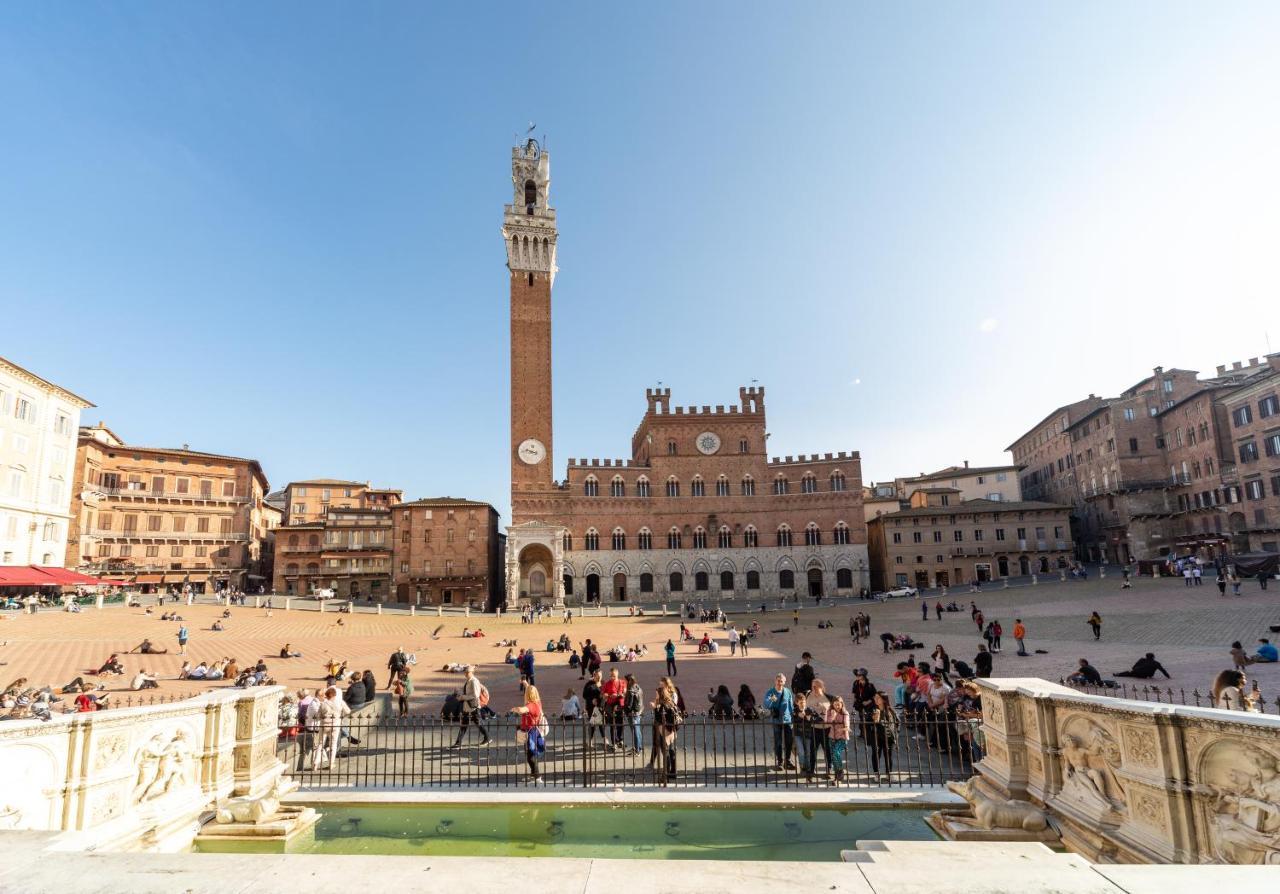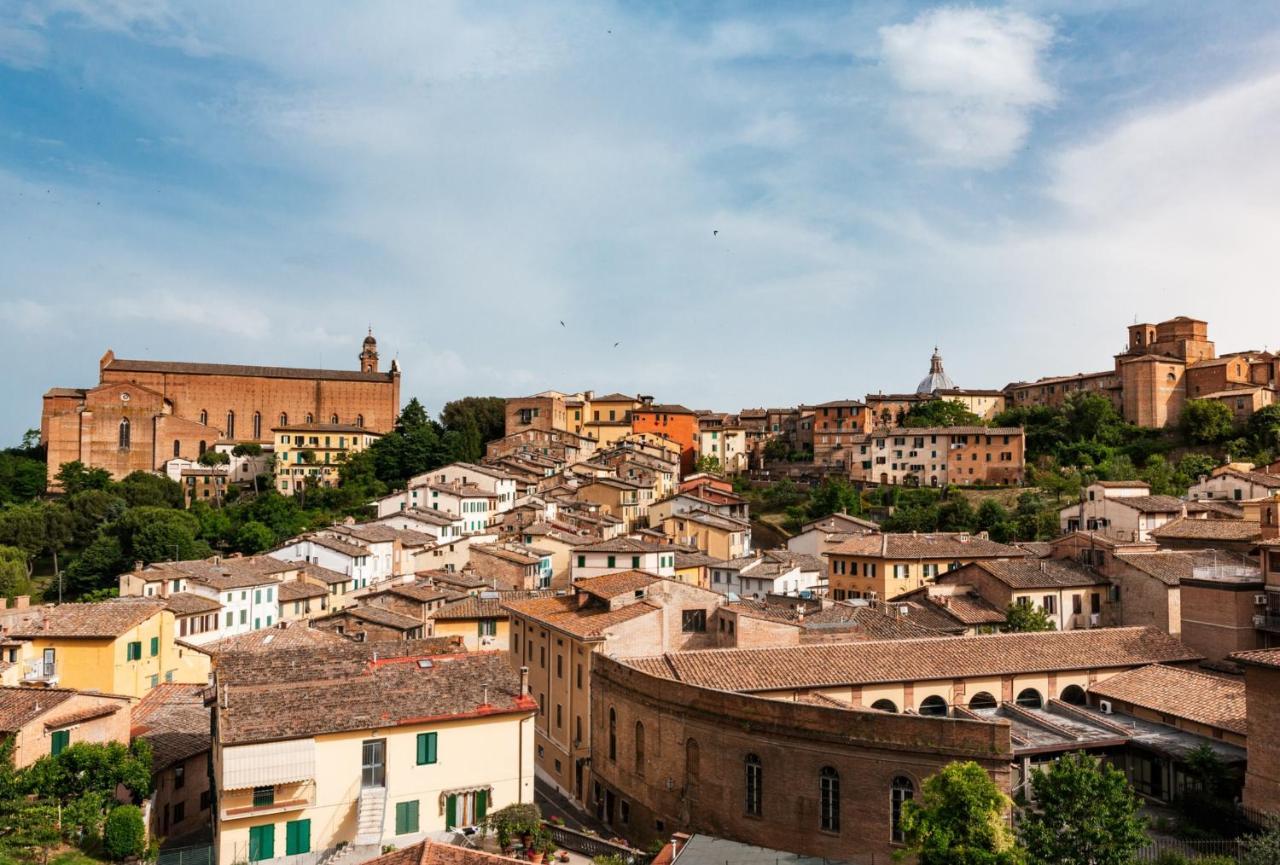 Highlights
Hotel Awards
According to guest reviews, the hotel has been rated as 
Use Badge
Address
Via Garibaldi 72
,
Siena
,
Italy
,
53100
, Tuscany
Overview
If you are in love with sports, the 3-star Hotel Minerva has a great location as it is set a 5-minute drive from Palasport Mens Sana Sports Arena; also Historic Centre of Siena is about 0.7 miles away. Guests will have access to parking on site for added convenience.
Location
Ovile Gate is located not too far from the hotel, and such natural sites as Sanctuary of Santa Caterina are just 11 minutes' stroll away. Duomo di Siena Cathedral is within 0.8 miles of The Minerva, and Peretola airport is 53 miles away. There is the medieval bricked square "Piazza del Campo" merely 0.6 miles away, and Terminal bus station at a short distance from this Siena hotel.
Hotel Minerva provides access to Siena train station, which is approximately 20 minutes' stroll away.
Rooms
There are 56 rooms with a patio and a balcony. Some of them offer a flat-screen TV with satellite channels together with a mini-fridge-bar. Bathrooms are equipped with a bidet, an additional toilet and showers, as well as comforts like a hairdryer and free toiletries.
Eat & Drink
The I Parolai is set just 5 minutes' stroll from the property.
A buffet breakfast is served and charges are applicable. 
Leisure & Business
The hotel also features hiking, horseback riding and cycling along with cars.
Internet
Wireless internet is available in the entire hotel for free.
Guest Parking
Private parking is possible on site (reservation might be needed) at EUR 20 per day.
The hotel personnel speaks English, German, Spanish, Italian, Slovak, Slovenian.
Number of floors:   4.  Number of rooms:   56.
Facilities
Most popular facilities
Baggage storage
Baggage storage
Locker room
24-hour services
24-hour reception
24-hour security
Food/ Drinks
Bar/ Lounge area
Restaurant buffet
Welcome drink
Coffee shop
General
Wi-Fi
Parking
Baggage storage
24-hour services
Food/ Drinks
Laundry
TV
Elevator
Sports & Fitness
Hiking
Horseback riding
Cycling
Services
Room service
Housekeeping
Car rental
Laundry
Dry cleaning
Tours/Ticket assistance
Grocery shopping service
Welcome drink
Dining
In-room breakfast
Restaurant buffet
Bar/ Lounge area
Packed lunches
Special diet menus
Buffet breakfast
Business
Meeting/ Banquet facilities
Fax/Photocopying
Children
Cribs
Children's buffet
Board games
Facilities for people with disabilities
Toilet for disabled
Bathroom for disabled
Spa & Leisure
Garden area
Leisure/ TV room
Room features
Air conditioning
Heating
In-room safe
Mini-bar
Patio
Terrace
Garden furniture
Tea and coffee facilities
Ironing facilities
Bathroom
Bath/ Shower
Hair dryer
Free toiletries
Media
Flat-screen TV
Cable/ Satellite television
Telephone
AM/FM alarm clock
Good to know
Check-in
from 14:30-18:00
FREE
Check-out
from 06:00-10:00
FREE
Children & extra beds
There are no extra beds provided in a room. 
Pets
Pets are allowed on request.
Rooms and availability

Bed options:

Max:

2 persons

Bed options:

Sleeping arrangements for 3 persons

Max:

2 persons

Bed options:

Sleeping arrangements for 4 persons

Max:

4 persons
Location
Via Garibaldi 72
,
Siena
,
Italy
,
53100
, Tuscany
City landmarks
Nearby
Restaurants
Hotels nearby
Church
Basilica Cateriniana San Domenico
3300 ft
Piazza Caduti delle Forze Armate
Fortezza di Santa Barbara
2800 ft
Church
Sanctuary of Santa Caterina
3000 ft
Gallery
Palazzo Pubblico and Museo Civico
3500 ft
Via di Citta' 89
Palazzo Chigi Saracini
4300 ft
Viale Vittorio Emanuele II
Antiporto Camollia
2400 ft
Museum
Museo dell'Opera Metropolitana
3800 ft
Banchi di Sopra Croce del Travaglio it means cross of Banchi di Sopra & Via di Citt\u00E0 & via Banchi di Sotta
Loggia della Mercanzia
2900 ft
Church
Basilica di San Clemente in Santa Maria dei Servi
3900 ft
Gallery
National Picture Gallery Siena
4300 ft
Piazza Del Campo
Historic Centre of Siena
4000 ft
Museum
Libreria Piccolomini
4100 ft
Church
Basilica of San Francesco
2300 ft
Church
Battistero di San Giovanni
3500 ft
Piazza del Duomo
National Museum of Etruscan Archaeology
4000 ft
Piazza della Liberta' 1 Fortezza Medicea
Square
Palazzo Salimbeni
2000 ft
Piazza Provenzano
Insigne Collegiata di Santa Maria in Provenzano
1500 ft
Piazza San Francesco 18
Saint Bernardino Oratory and Diocesan Museum of Holy Art
1300 ft
Piazza Giacomo Matteotti 19
Oratorio di Santa Caterina del Paradiso
1500 ft
Monumento a Giuseppe Garibaldi
1500 ft
Church
San Pietro alla Magione Church
1800 ft
Restaurant
La Gelateria di Siena
400 ft
Restaurant
Il Vinaio di Furio
800 ft
Restaurant
Sotto Il Ponte Pizzeria
1000 ft
Restaurant
Gusti Continentali
2000 ft
Restaurant
Piripi Pizza Urban food
2100 ft
Restaurant
La Piccola Ciaccineria 2 di Via dei Rossi
2100 ft
Restaurant
Siena Chicken Kebab
1400 ft
Restaurant
Gelateria Kopa Kabana
1200 ft
Restaurant
Antico Bar La Lizza
1500 ft
Getting around
Airports
Galileo Galilei

(PSA)
71.8 mi
Train
Siena train station
3700 ft
You can book a shuttle, once your reservation is complete.
Reviews of Hotel Minerva
Damian

What a fantastic weekend! The room was stunning with a breathtaking view. The bed was very comfortable with warm blankets. The breakfast selection was amazing with great and varied options to choose from. The staff was all extremely friendly and helpful. The location was perfect, close to everything without being in the chaos of the city.

The elevator was a bit small, but nothing that stopped us from having a great time. Although the bathroom was a bit dated, it still worked just fine. Overall we had a wonderful stay and would highly recommend it to anyone looking for a great weekend getaway!

Edith

Great value, lovely staff and good rooms. Regards to your manager. Just a 10-minute stroll to the centre. Spent a nice evening at Il Tiglio di Piazza, located steps away from the venue.

Trevor

We enjoyed this hotel: location and food were all GOOD. Besides, free WiFi is a bonus. Perfect place for exploring Siena.

John

This hotel's location was perfectly situated near all the historical attractions, making it easy to explore the area. The room service was prompt and efficient, and the bed was comfortable for a good night's rest. The view from the balcony was stunning and made relaxing on it a highlight of the stay.

The breakfast options were limited and uninspiring.

Douglas

we chose a hotel, we wanted something like this, in the ancient part of town, that the parking is not too far away, that the price is sane. $200 a night wasn't ready to pay. We were very tired of getting out of the way, it was hard to buckle up as we went along. In the end, we were fascinated by the city view photo from this hotel... What made us happy was that there was a parking lot for the hotel nearby, it was covered, hotel was very large, there was a view of the city. Rooms are large, bright, there is an air conditioner, there is air conditioning, can not but please in summer. There is a mini bar in the room. In general, full set. a comfortable bed with a mattress. I rested. Nourishing great breakfasts. There are frescoes, you can make your own punkk, lot of fruit. Classic milking in Italy. Perfect for milking in transit or for two days. On foot to the center of Siena 7 min.

Weak noise insulation, all the roar of the corridor was in the room, loving neighbors - the same. We should not have chosen a more expensive room because of the terrace overlooking the city, as the view of the city was not as expected and beautiful, as the hotel is on the extreme line of the city, at the ancient gates. the center can not be seen from the windows, houses as if standing back to the hotel, from which your windows overlook. In general, expectations did not coincide with reality. Because of the view of the city, hotel is certainly not worth choosing. Parking fee is 12 euros a day.

Dominic

The breakfast options were quite good and the staff were helpful in showing us around the area with a map. We enjoyed the view from our room's private terrace and appreciated the easily accessible parking garage.

The pillows were a bit too hard, making it difficult to sleep. Our room was also a bit noisy, with sounds from outside and from neighboring rooms. Additionally, the room size was a bit small for our liking.

Caroline

rooms were very clean and spacious, with quite modern furniture. beds are quite comfortable and there is space in the closets for luggage and clothes. There is also a table, a reasonably priced minibar. bathroom has good hot water, is appreciated in the winter. The breakfast is very complete and treatment was very nice by the manager. They keep your luggage without problems and when we passed the time of the checkout they called us to warn us later. they did not put us problems, location is right at the entrance of the city from the train station. it's all at a maximum of 15 minutes on foot,

They have wifi, you have to fill out a questionnaire, they also ask you to follow them on social networks and it's not easy to join. From android we can not connect to the wifi, only with my iPhone.. we were leaving they had a bad detail. I enter my partner alone to the hotel and waved before going to the lockers, to collect the luggage that we had been allowed to have there during the day, receptionist rudely told him that the hotel was only entered if you paid. he said he was coming to pick up the suitcase he simply replied: Okay, no apologies. It seems to me that before disrespecting him he should know if he is addressing a customer. In general, treatment has been very pleasant with the women of the hotel, with the men it has been more complicated.

missing

Good value, clean, friendly. Good location

Bar rarely open

James

A very nice hotel is very close to the historic centre. There is free parking in front of the hotel, but there is not enough space. The hotel has a covered car park - 12 euros per day. It has helped us a lot. When booking an economy room, we asked about the possibility of getting a room with a view of the old town, but we were told that there are no economy rooms with a view (maybe we did not understand each other). When we registered, we were given a room with a small balcony and a view of the old city. And it was beautiful! Breakfast is not too varied, but quite decent. The 24-hour reception is always convenient.

The hotel is very close to the entrance to the zlt traffic restricted area. Access to the hotel from only one side and if you do not turn off immediately, there is an excellent chance to pay a fine for entering the zone.

missing

Covered parking available, located next to the hotel. Piazza del Campo is within walking distance of the hotel via the shopping street of Siena. The train station of Siena is also easily accessible on foot, for ex. to go to San Gimignano by train (change trains at Poggibonsi to continue your journey by bus).

missing

It is excellent if you have a car as easy to get to and close to all the city sites. The staff were helpful.

We booked a 'superior' room which in comparison to most of the hotels we have stayed in was pretty basic and not superior. It was expensive for what it was.

missing

Hotel is in the right location - just away from the city hub. Breakfast is ok, staff courteous.

Needs some redecoration.

missing

The view from our room was unbelievable, overlooking the medieval part of Siena. The staff was very friendly and helpful. The location of the hotel was great as it was a short walk from the train station and to the medieval part of Siena.

missing

The lovely view from our window; the convenient distance from the railway station; the free internet; the delicious croissants at breakfast were the best we encountered during our entire trip!

The 15 minute time limit on internet - think 30 minutes would be more realistic given the fact that keyboards differ from place to place and it takes time to adjust to those differences.

missing

Very close loacation to the city center. Available garage/parking place.
FAQ about Hotel Minerva
How far is the city center from the appealing Hotel Minerva?
The appealing Hotel Minerva is located in Siena Historical Center district in the very heart of Siena.
Which landmarks should we visit during our stay in Minerva?
Top-rated landmarks in Siena include the romanesque-gothic Duomo di Siena Cathedral as well as Complesso Museale Santa Maria della Scala Museum, placed within 0.8 miles and 0.5 miles from Minerva respectively. The medieval bricked square "Piazza del Campo" (0.6 miles) is also worth a visit.
Does the appealing Hotel Minerva Siena have parking on site?
Yes, at the appealing Hotel Minerva Siena a garage is available onsite for EUR 20 per day.
Does the Hotel Minerva serve breakfast?
Yes, guests can enjoy cooked-to-order breakfast provided by the Hotel Minerva.
What is the timeframe for check-in and check-out in the Siena hotel?
Guests of the Siena hotel can check in from 2.30 PM to 6 PM and check out from 6 AM to 10 AM. Late check-out is also available upon request.
How much is a room at the hotel?
In the Siena Historical Center district of Siena, 3-star hotels offer an average nightly rate of €111. The hotel is €27 cheaper than the city average at just €84/night.
Which facilities are included in the rooms of the appealing Hotel Minerva Siena?
Every room at the appealing Hotel Minerva Siena includes a flat-screen TV with satellite channels for guests' entertainment.
Is the staff at the Minerva multilingual?
Yes, the staff of the Minerva can assist you in German, English, Spanish, Italian and Slovak.
What business facilities does the appealing Hotel Minerva provide?
Yes, the appealing Hotel Minerva comprises meeting rooms and a conference space equipped with a work desk and a photocopier.
Does the Siena hotel offer any rental services?
At the Siena hotel guests are offered to rent cars.
Which facilities does the appealing Hotel Minerva provide?
Top locations of the appealing Hotel Minerva include storage for belongings and a restaurant, whereas guests' safety will be ensured with a safety deposit box and a fire extinguisher.
Does the Hotel Minerva Siena have a bar to relax at?
Guests of the Hotel Minerva Siena are welcome to relax at the onsite wine bar.